June 17, 2011
20,000 Global Listeners
Toll Free Hotline - Q&A:
1-800-507-6531
---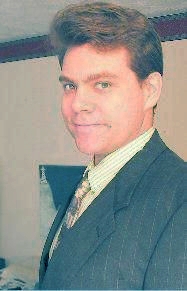 MP3
Real Audio

---
Headline news & the Market Weatherman Report.

Spotlight Stock Picks.

Host Chris Waltzek & Bob Chapman, The International Forecaster discussion and answer listener's questions.
2nd Hour:

Catherine Austin Fitts

Solari Inc.

Catherine Austin Fitts served as Managing Director and Member of the Board of Directors of the Wall Street investment bank, Dillon, Read & Co., Inc. Catherine served as Assistant Secretary of Housing/Federal Housing Commissioner at HUD in the first Bush Administration and was the President and Founder of Hamilton Securities Group, Inc., a broker-dealer/investment bank and software developer that successfully completed $12 billion of transactions and $500 billion of portfolio strategy prototyping the Solari model. Catherine has a BA from the University of Pennsylvania, an MBA from The Wharton School, and studied Chinese at the Chinese University of Hong Kong. Catherine serves on the board of the Gold Antitrust Action Committee and publishes a column, Mapping the Real Deal, in Scoop Media in New Zealand.

Jim Rogers

JimRogers.com

Jim Rogers grew up in Demopolis, Alabama, and got started in business at the age of five, selling peanuts.

He graduated from Yale University and has a degree in philosophy, politics and economics from Oxford University. Jim became a Wall street legend when he and George Soros founded the Quantum Fund.

After his career as a hedge fund manager and investor, he now periodically teaches finance at Columbia University, and appears regularely on the CNBC Cable Network.

To review his books: Click here.
Trading Robot
92% Wins
Sign Up Below:
---

Online Graduate Course at NDSU with your Host Chris Waltzek

EDUC 600 Personal Finance

Please Click Below:

Click Image:

Tip Jar:

Safely w/ Lowest Mark-Ups! TOLL FREE:

Market Weatherman - Stock Market Radar

---

For a Free subscription to GSR's 6 Spotlight Picks Newsletter with charts, ticker symbols and market report, please CLICK HERE.
Chris's Radio Appearances:

---

GSR Free Stock Picks & Newsletter:

Dial-Up Real Audio

MP3

FAST Download:

Highest Quality Download:

Right Click Above and "Save Target As..." to download.

---

For A Free Subscription to the SilverForecaster (Promo Password: RADIO)

Subscribe to the GoldForecaster.com

---
---
KU Band (Footprint Map)
Transponder 5
Frequency: 11836
Symbol Rate: 20765
Vertical Polarization